Ladies Nights – Feathers and Bubbles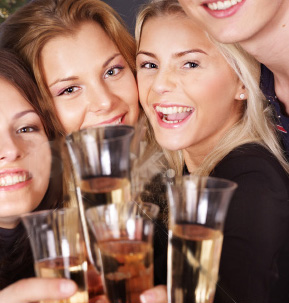 Feathers and Bubbles Night
A fun night of friends and beautiful
feathers for up to 10 guests
Feathers & Bubbles DIY Kit
Feathers & Bubbles Night with Consultant*
*Melbourne Only
Event Details
Ladies Night – Feathers and Bubbles*
Looking for something fun and unique to do with the girls?
Book your Feathers and Bubbles Ladies Night for up to 10 guests.
Any Questions?
Each guest will receive up to 2 premium, hand selected featherswhich can be
applied by you, whilst your friends sip on champagne** and chat with the girls.
Order your DIY Kit today!
DIY Kit includes:
• 20 Premium hand selected feathers (a combination of top selling colour combinations, one Grizzly, one Solid)
• loop tool
• pliers
• micro links x 25
• instructions on how to apply the feathers
* For Ladies Nights in Melbourne, you can book your Birds of a Feather Consultant for an extra $100 (callout and feather application fee).
**alcohol not included